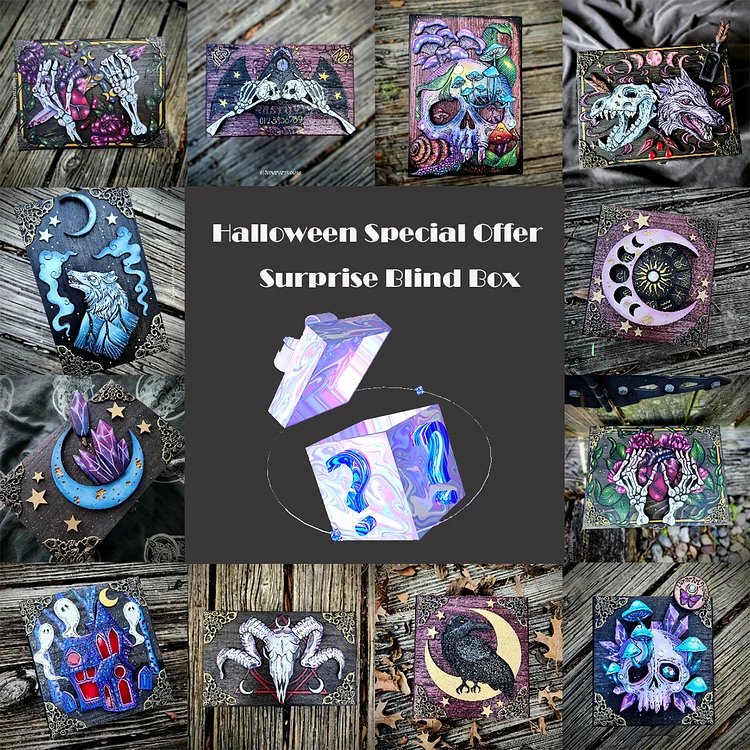 🔥
Due to the complicated workmanship, we don't have a lot of stock, so grab him if you really like it.🔥
Halloween special launch, surprise blind box, super low price, 36 kinds of key box random delivery!

In order to thank the new and old users of the user's support, special blind box activities, which contains 36 different boxes, from $39.99 ~ $59.99 price ranges, now the surprise blind box is only $36.99!!!!!
There is also a Halloween special launch models, magic manor hidden key box, as the final prize, original price $59.99,now $36.99 on the possibility of taking home, come to buy it!
The box comes with a cast iron padlock and two keys. Keys and lock are fully functional, however, I can not guarantee the safety of valuables locked in the box. The intention of the lock and key are for art and decorative purposes primarily.
Due to the handmade nature of my items, each box is unique and one of a kind in it's own way and will not be an exact replica, but will be made as closely as possible to the original in the pictures.