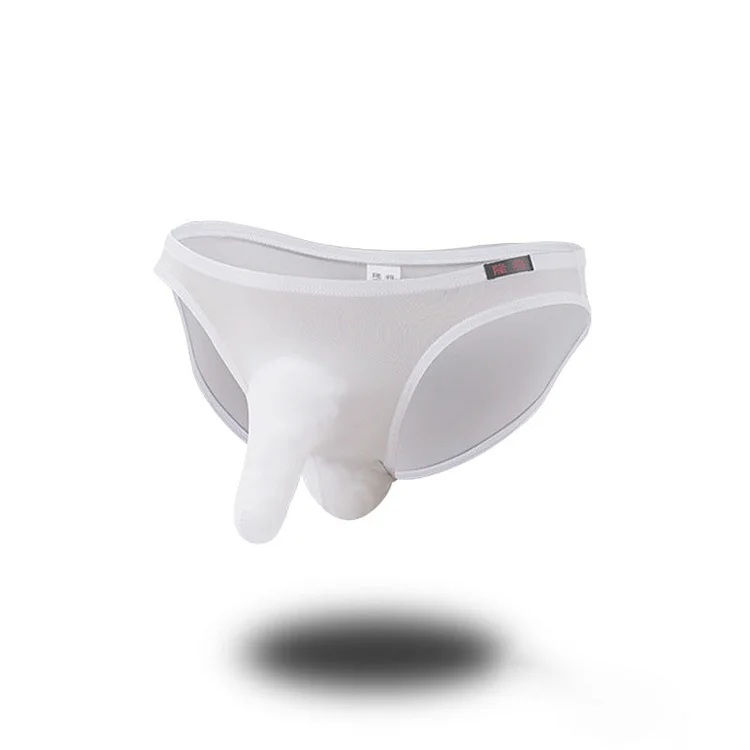 Made out of super cool and breathable  ice silk fabric ,the underwear is ultimate lightweight and breathable that you cannot miss!

 

5 Perfect Benefits in details:


 

 

1. Slim waistband - Elastic  ,very breathable and  super soft


2. The best men's pouch - On the market designed to isolate the male package reducing chafe and sticking

3. No ride-up - due to the special designed inner panels made of ultra-smooth fabric.

4. Ice silk material- Antibacterial 2-way stretch, lightweight, soft as silk, feel like no skin .

5. Incredibly comfort -  This supports the body's natural thermal regulation mechanism, keeping your skin feeling pleasantly cool and dry throughout the day and night.

FIBER CONTENT: 85% NYLON/ 15% SPANDEX

 

Why The Versaley Underwear?

       ✓

 

Frontal Support Pouch       

✓ 

Sexy Skimpy transparent design       

✓ 

Traceless technology construction and fabric

       ✓ 

No ride-ups, No Wedgies

.

       ✓ 

Moisture-Absorbing

       ✓ 

Machine wash cold

 





1. 30-day return and money-back guarantee

If you are not 100% satisfied with your purchase for any reason, you can return it within 30 days. Please note that already used can not be exchanged or refunded. We can not sell already used underwear, we are sure you understand.

2. Safe with us

Our website is 100% verified and all transaction and customer info is securely encrypted with the latest technology.

3. Have a question?

We have an awesome customer service team who lives and breathes this stuff. Email: info@versaley.com




Shipping

Do you ship overseas?

Yes, we ship all over the world. And it's FREE shipping on all orders over $30.

How long will it take to get my order?

It depends on where you are. Overseas deliveries can take anywhere from 7-14 days.

When do you ship my order?

Within 24 hours on business days. Orders placed during weekends are shipped Monday morning.

Can I track my order?

Yes, you can track your order by visiting this page: https://www.versaley.com/pages/tracking-order or click on the link in the tracking confirmation email you will receive.

 


Returns

Can I return my product?

We always aim for make sure our customers love our products, but if you do need to return an order, we're happy to help. Just email us directly and we'll take you through the process.

What is your return policy?

We offer a 30-day return policy. Please note that we do not refund or exchange used underwear, we are sure you understand why.

 


Payments

Which payment options do I have?

We have made it easy and safe for you to shop, and you can pay with most of the major cards by using PayPal.

Can I cancel an order?

If you want to cancel an order, please contact customer service immediately.

 


Products

Do your products shrink in size?

To our knowledge, our underwear do not shrink.

When will you release underwear for women?

Women's underwear is currently on the drawing board, and we hope to have a release date soon.