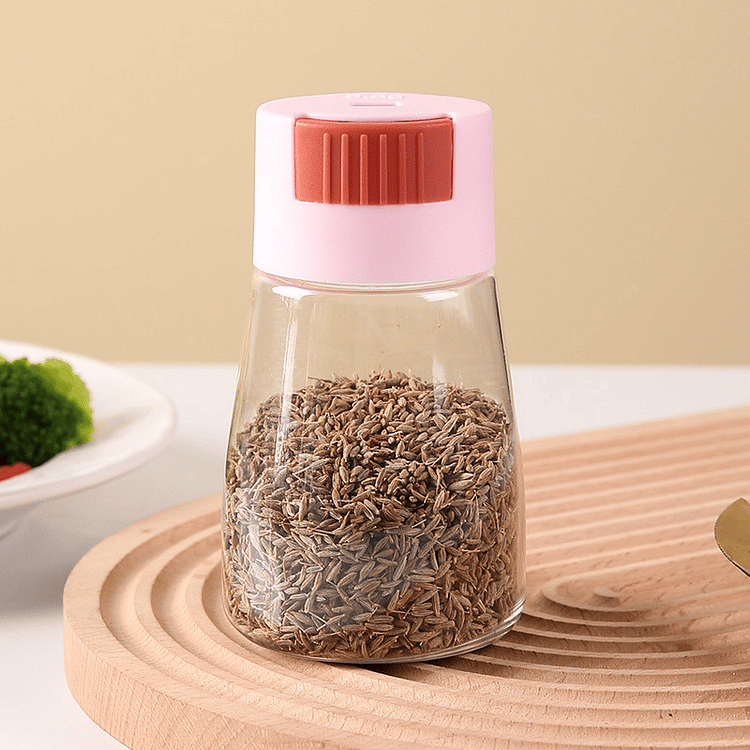 ⚠️ Excessive use of salt in our daily diet has caused great harm to our body.  Reasonable control of salt use can help improve our health. We have designed the salt bottle cap for measuring salt, and the salt output is controlled at 0.5g each time, which reduces your salt consumption, is more beneficial to your health, and develops healthy eating habits. Especially suitable for the elderly, pregnant women, babies and fitness enthusiasts.
Product Description
Precise Control:The salt shaker can achieve quantitative discharge through the design of quantitative buttons,and a single discharge of 0.5 grams which can well to control the consumption of salt,especially suitable for the elderly,pregnant,babies and fitness fanatic.
High Capcity:The salt shakers(7.6 oz)offers ample space for your favorite salt,refills are required less frequently.

Keep Spices Fresh and Dry:The lid of the glass bottles can be completely closed to block moisture.You live in a high humidity area and closes completely to keep seasonings clean and dry when not using.
Easy To Clean and Filling:The opening of each salt shaker is wide,very easy to fill.To clean the salt shaker simply unscrew the units and rinse each part separately.
Wide Range Of Uses:Suitable for salt, cumin powder, chili powder, sugar, pepper and all kinds of small grain seasonings, suitable for kitchen, barbecue, picnic or camping, etc.
Specification
Material: Plastic
Size: 2.0 x 2.6 x 4.2 in
Weight: 0.08 lb
Color: Pink,Blue,Green,Beige
SHIPPING
We process orders between Monday and Friday.

We would greatly appreciate your patience and understanding as we work to meet demand while ensuring that every piece meets our high-quality standards.