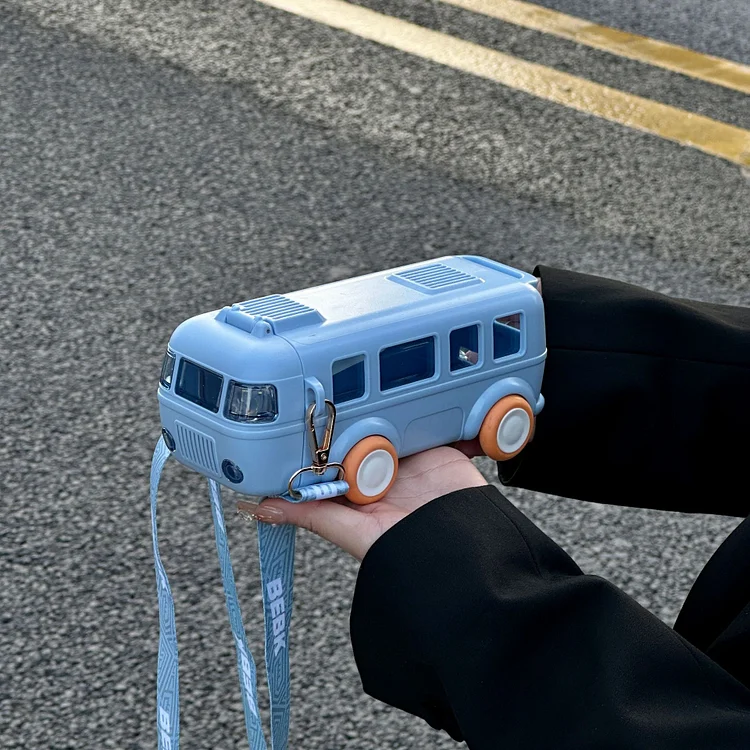 Help cute babies drink water, the material is safe, so parents can rest assured.
Product Parameters
Name: Bus shape cup
Capacity: 500ML
Color: Pink, Yellow, Blue
Material: Tritan+abs(plastic cup)
Weight: about 423g
Physical Display
✔Fashionable and cute cup shape, loved by children, lightweight and portable.
✔The bottle body is made of safe tritan material, safe to drink water.
✔Messenger strap design, convenient for travel, and it will not leak if it is turned upside down.
The health and safety of children comes first, and we will all escort their healthy growth!