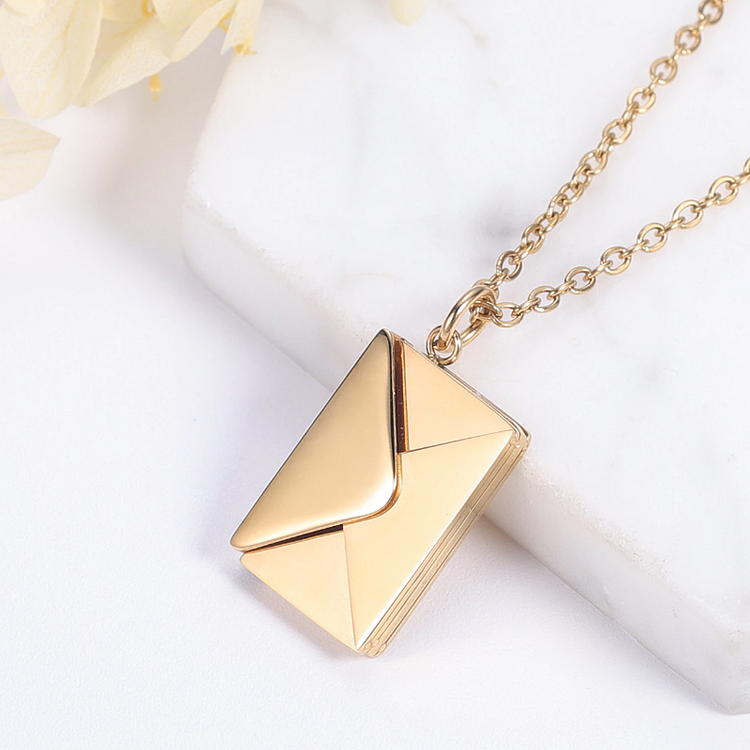 A LOVE LETTER WORTH A THOUSAND WORDS
✓ Perfect to show your special someone how much you care!
✓ Have your own engraved message to bring sentimental values.
✓ Designed with quality assurance and can be worn anywhere.
Perfect gift to get for family and friends!
State-Of-The-Art Quality: Made from premium materials, the Love Letter Envelope Necklace is certified to be allergy-free, making it a year-round accessory you can wear and style any way you like.
Unique Gift: The Love Letter Envelope Necklace is the perfect gift for any occasion. Whether it's a Christmas present, Mother's Day present, or just a simple "thank you" for a friend, this will make the perfect personalized gift.
30 Day Money Back Gurantee
50% Off the whole site. Get yours before they're full price!
Orders will not arrive by Valentines Day due to back orders and high in demand. Orders will NOT be created until February 30th.