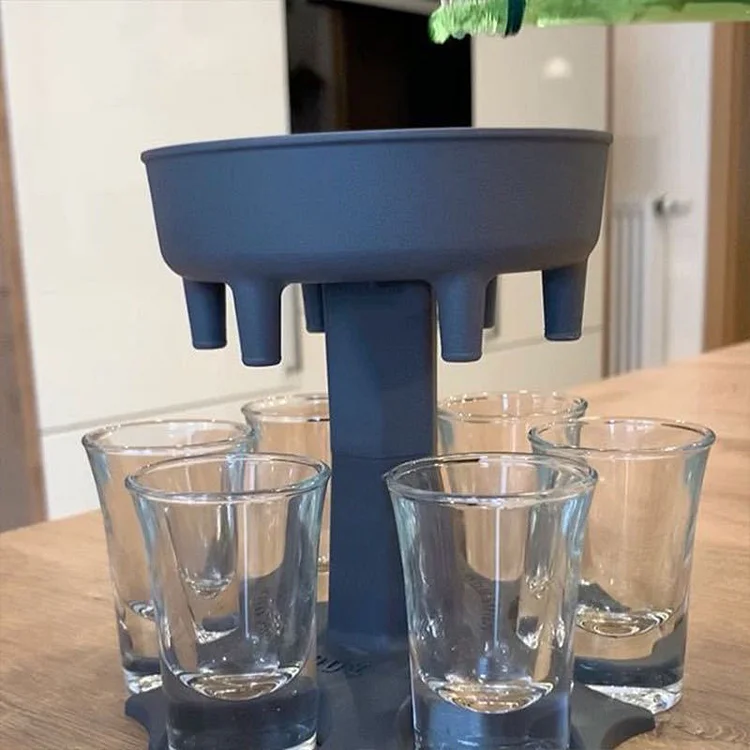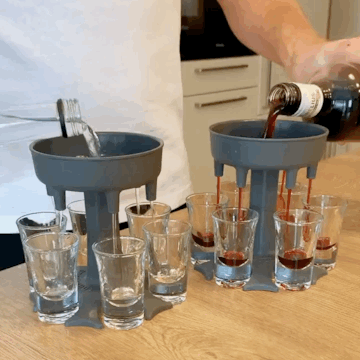 The inkShot - The fastest way to pour 6 drinks for you and your friends!

And here's how it works: You place your shot glasses under what I can only describe to you as an udder then you pour your alcohol of choice into the top.

Then it dispenses that liquid gold to all the shot glasses below and boom,
you have shots for six almost instantly. It even includes a carrier, so you can simply lift it up and bring them over to your friends.

Don't have 6 friends and don't feel like taking multiple shots, we have rubber stoppers to block however many holes you need.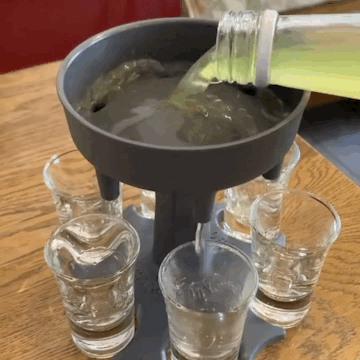 The inkShot dispenser allows you to easily fill up to six shot glasses at once with your favorite beverage and hold them in place, all in one! Fills multiple shot glasses at once, saves you time, prevents waste or spills.
WASHABLE & REUSABLE –
Wash with warm water and reuse! Dishwasher safe.