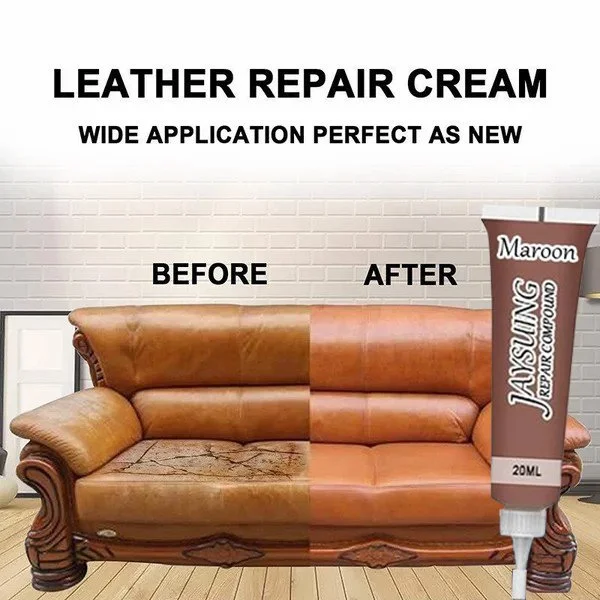 ✨Fix Your Leather and Vinyl Like a PRO
The
Advanced Leather Repair Gel
is here to help
repair scratches, tears, cracks, burn holes or rips
and make your expensive leather armchair look as good as new!
We recommend ordering 2 or more gels if you are planning a larger repair job. Your leather interior deserves all the care to stay lustrous and beautiful!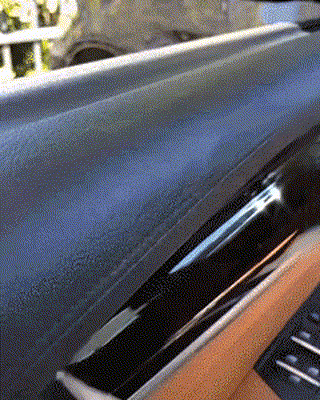 BRING IT BACK TO LIFE!
Repair
car seats, office chairs, furniture, bags, jackets and shoes
like a pro.
Advanced Leather Repair Gel is a resin material-based repair product, which is much easier to use, featuring with good capacities of adsorption, coloring, covering. Good gloss without fading
Our Advanced Leather Repair Gel is adaptable to most leather surface and color. The gel offers a more vibrant tint and a clean finish. Once dried, you can't tell the difference!
FEATURES:
SUPER EASY RESTORATION


EASILY AND QUICKLY REPAIR holes, tears and scratches on any color leather and vinyl.
Easy application, perfect color match
For best finish that matches any color car seats, shoes, couches, office chair, belt, bag, purse.
EXTRA COMPOUND
Patch up LARGE AREAS, NO patches, paint, glue, dye, tape, putty needed.
Save your expensive furniture for longer!
Perfect for both leather & vinyl
Affordable, professional results
3 EASY STEPS MAKE YOUR LEATHER LOOK LIKE NEW AGAIN!
Mixing and matching of colors is required if you want to achieve a color that is not on our color selection. Apply the mixed colors to areas not visible such as the leather underneath to get the best match. Once you have the right color, it is recommended applying it with a small area and working your way up to a larger one
ABOUT COLORS MIXING
Principle of 3 Primary Colors Mixing
Please be patient to do the colors mixing!
Note: about color mixing, please add the slight colors first, and then add the darker colors later to get the color you want.
3 Primary Colors Mixing: Red plus yellow to orange; red plus blue to purple; yellow plus blue to green. Three primary colors plus to black, and white can mix all colors.
SPECIFICATIONS:
Weight: 20g
Color: Maroon, Beige, White, Blue, Red, Black, Chocolate Brown, Grey, Yellow, Green,Burgundy.
PACKAGE INCLUDES:
Advanced Leather Repair Gel*1 / Ten color suit*1
---
Customer questions & answers
Q:How much area can one branch cover?
A:Two sticks of Advanced Leather Repair Gel can repair approximately one single sofa.
Q:Can it repair cat scratches?
A:Yes,Easily repairing leather scratches/ scrapes/ scuffs/ scuffed/ pet clawed marks/ faded leather, covering stains/ pot in all kinds of leather products.
Q:Will it stick to my clothes?
A:The formula dries quickly, does not come off, and leaves no sticky residue.