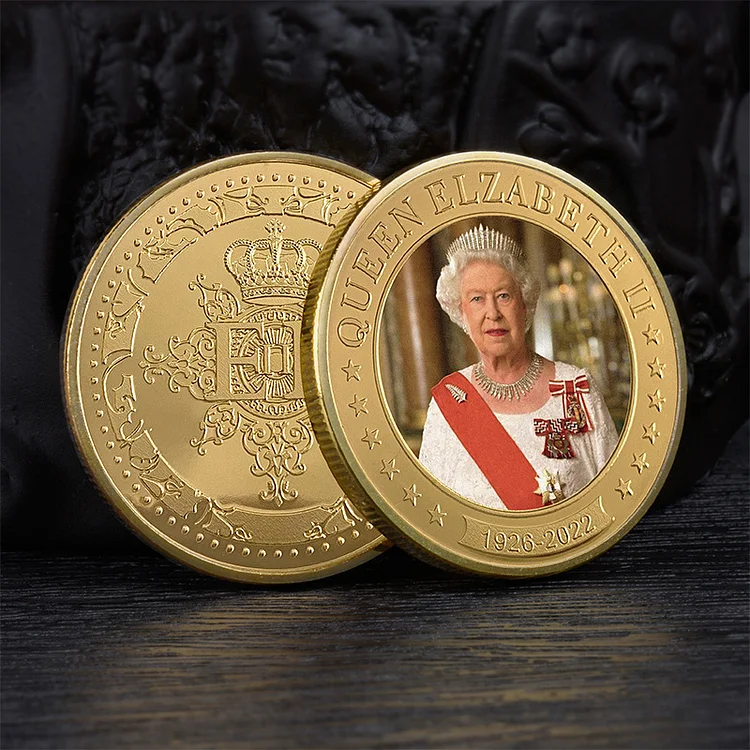 Honor Queen Elizabeth II With This Collectible Coin
Beautiful coins of Her Majesty Queen Elizabeth II. Look really nice as a memory.
The world mourns the passing of this cherished leader. Throughout her momentous reign, the Queen remained an icon of patriotism. In her service to her people, she led with integrity, duty, and tradition.
Elizabeth Alexandra Mary Windsor became Queen at the very young age of 25. Her coronation on June 2, 1953 was a world event, the first ever broadcast on television, and attended by dignitaries from across the globe and her subjects alike. On that day, she pledged herself to their service and went on to become Britain's longest-reigning monarch. Now, her historic reign inspires The Queen Elizabeth II Memorial Proof Coin Collection, available only from The Bradford Exchange Mint. This collection of commemorative Proof coins honors the history-making life of Queen Elizabeth II beginning with Issue One, Queen Elizabeth II Memorial Proof Coin. Soon your collection continues with Issue Two and additional Queen Elizabeth II Proof coins, each a separate issue to follow.
Product Specifications:
Style: New Classical/Post-modern
Style: Folk Art
Size: 40mmX3mm
Material: Metal