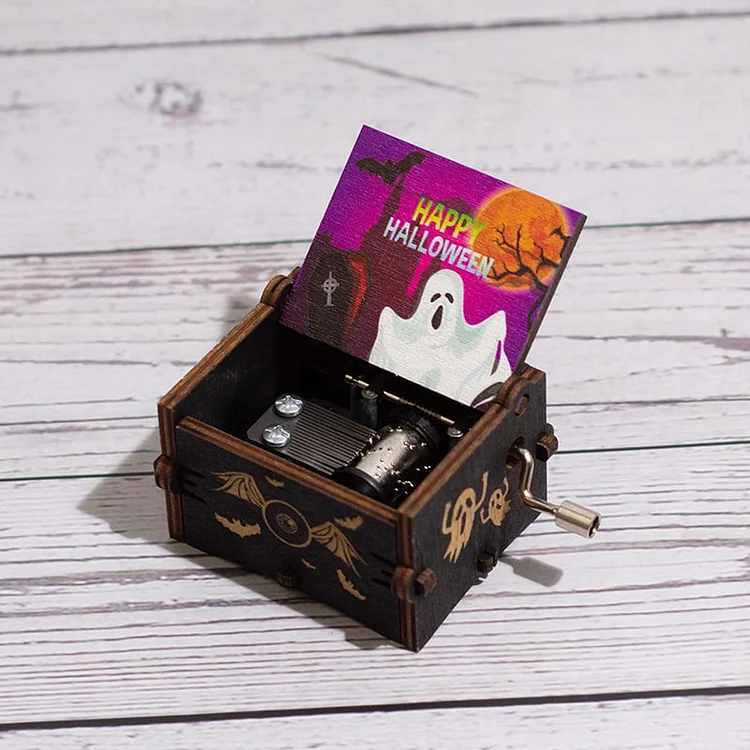 Vintage Carving Design - The exterior of the wooden music box is designed with mid-century openwork carvings, and the interior is paired with various Halloween and other elements. The sturdy design structure makes the music box can be used for a long time. The perfect combination of solid wood and music makes this carved music box more unique.
HAND Cranking Craft - You can make the Christmas Night Dreams music box play melodies by turning the crank without using any batteries. Depending on how fast you turn it, the music speeds up or slows down. It is very simple to use and easy for kids to do. The melody is the theme song from The Nightmare Before Christmas - It's Halloween.
THE NIGHTMARE BEFORE CHRISTMAS GIFT - This wooden music box is the perfect gift for anyone who loves The Nightmare Before Christmas. Besides enjoying the patterns on the music box, you can also open the lid and play with it to see how the wooden music box makes sounds. They make great Christmas gifts for kids, friends, family and loved ones for any occasion.
MINI CUTE MUSIC BOX - This is a compact music box, measuring 2.56*2.05*1.46 inches (6.4*5.2*3.7 cm), slightly smaller than the credit card in your hand. Therefore, it can be placed in the palm of adult's hand, on the table, in the bedroom and so on, it is a perfect home Christmas decoration.