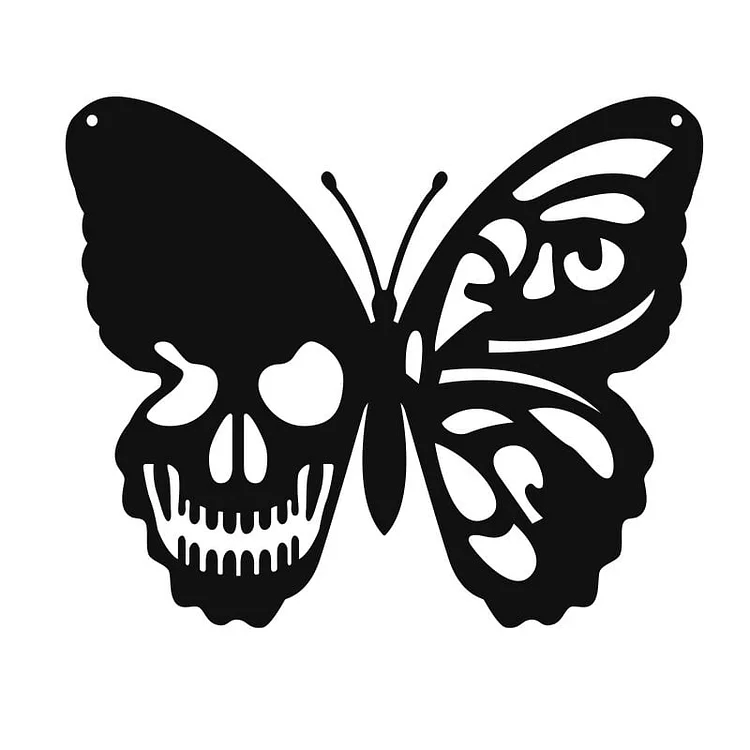 🎃👻 Halloween is coming, "Skull Butterfly Metal Wall Decor" is here to cheer up! 🦴💀
Unique, spooky and gorgeous Skull Butterfly metal wall decoration, take the Halloween atmosphere to a new level! 🎉🔥
🎨Exquisite workmanship and high-quality metal materials make this skull butterfly lifelike, as if flying through the dark night. 💫💨🌙
😱 Every detail of it is breathtaking: the intricate skeletal patterns on the wings seem to be telling strange legends of ghosts~👻📖
🌟 A perfect blend of fashion and suspense, your guests can't help but marvel at your taste and personality at the same time! 👌😍
💀🦋 This Halloween, let our Skull Butterfly Metal Wall Decor inject subversive aesthetics into your space and become the focus of midnight nightmares!
🎁 As a unique and festive gift, whether it's for relatives or friends or elders with childlike innocence, this skull and butterfly wall decoration will carry the surprise to the end! 💝🥳
👇 Important things you must know
✔️ Made of metal stainless steel
✔️Size: 30*25cm
✔️Weight: 170g
✔️Style: A/B/C/D
✔️ Weather resistant and durable powder coat finish means this product will stand up to the elements!
👉Not to be missed! Buy the Skull Butterfly Metal Wall Decoration today and spread your wings to a gorgeous Halloween party! 🥂🍾💓