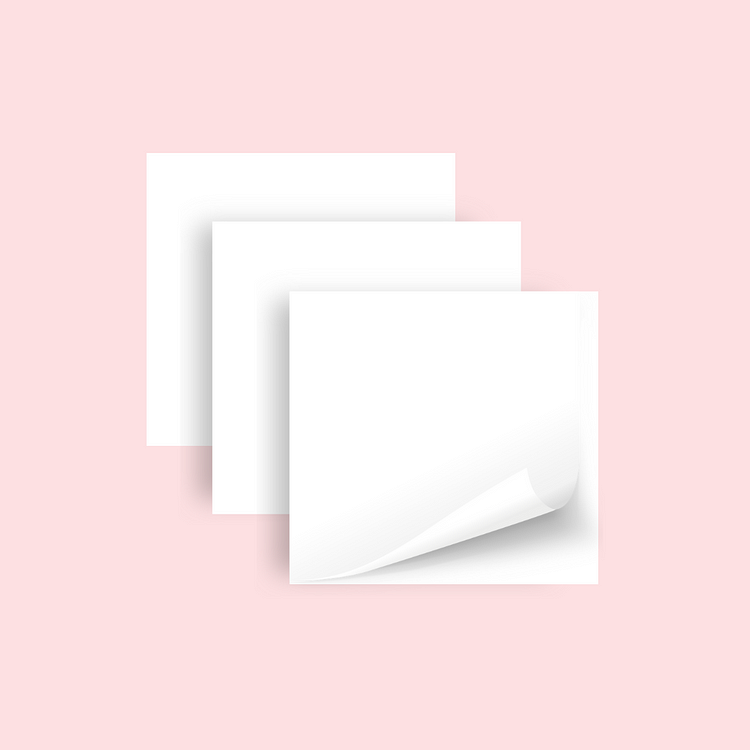 The

 

set of 10 incl. 1 page marker

 

consists of:

10 transparent sticky note pads 500 sheets (50 sheets per pad)
1 Page Marker (5 adhesive strips)
Size blocks 75mm x 75mm
Page marker size 12mm x 45mm

The

 

set of 3

 

consists of:

3

 

transparent sticky note pads

 

 150 sheets (50 sheets per pad)

Block size 75mm x 75mm

✎

 

Our transparent sticky notes are the perfect gadget for office and home. 

They are as versatile as your ideas and enable you to use them in a multitude of ways

 

✎

 

 

In contrast to conventional paper adhesive strips, these transparent sticky notes allow the surface to show through.

 

This allows you to easily copy or trace text or images.

 

There are no limits to your creativity.

WIDE APPLICATION: Clear sticky notes are widely used in daily study and work at school, home or office.

 

Ideal for notes, messages, drawings and reminders.

OUR PROMISE TO YOU - We're not happy until you are.

 

So there is no risk for you.

 

If you are not satisfied, you will get your money back "no ifs or buts".

 

Try our Stickynotes now.

 

YOU WANT TO LEARN MORE EFFECTIVELY & PASS YOUR EXAMS SUCCESSFULLY?

Only successful people take notes.

 

Taking notes is an essential part of being successful in life.

 

In one study, researchers found that handwriting is easier to remember and that what you have learned stays in your memory longer.

 

The sticky notes are a true problem solver in many ways thanks to their transparency. 

Our guarantee

We are sure that our product is innovative and inspiring. That's why we offer you a risk-free 30-day money-back guarantee . If you don't have a positive experience, contact us and we will make sure ALL your concerns are addressed and leave you 100 % happy and smiling    

Every order is tracked to ensure it arrives on time and safely. Our support is available to you via chat and email . If you need any help, please don't hesitate to contact us.

Secure payment methods  via PayPal, purchase on account and instant transfer are available and we use SSL encryption to protect your data.