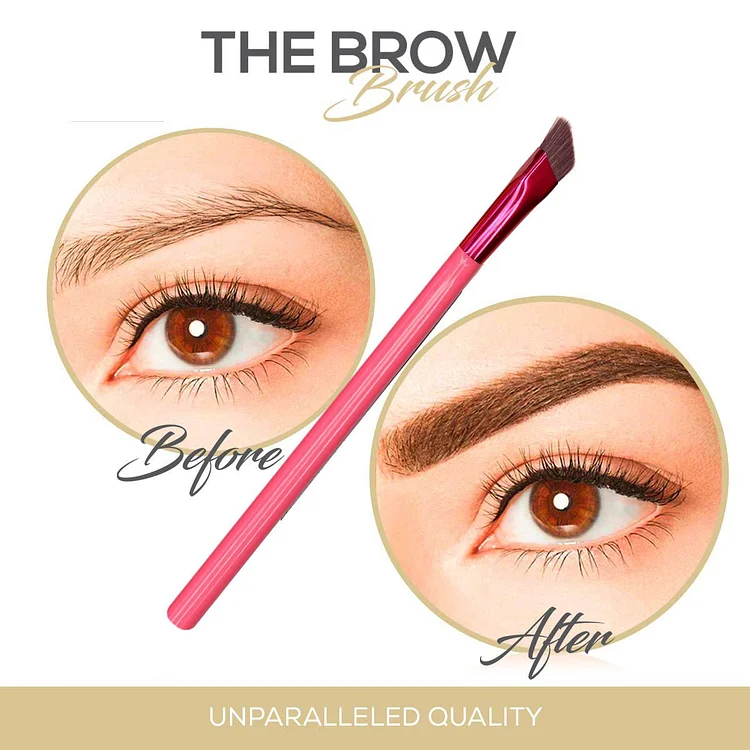 ⚠️Please support the genuine product, the Multifunctional Eyebrow Brush sold by other shops is a pirated product, recognize our product.
Create and define the perfect eyebrow makeup. Shape, blend and fill your eyebrows. Smear your eyebrows like a professional!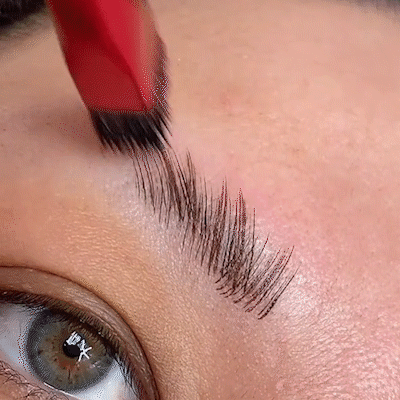 💝 Eyebrow Brush: This versatile brow brush is ideal for filling, shaping lining the eyes and applying mascara. It can double the definition. The precise brush head can also be used with concealer to clean up brows after coloring application. Make smooth, fluid lines along your upper or lower lashes or create hairlike brow strokes with an ultra-thin slanted flat angle brush.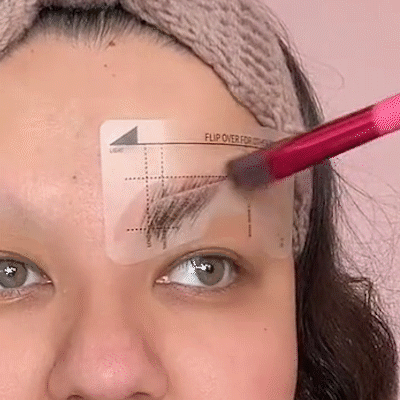 💝Ultra-soft Fibers: The angled eyebrow brush has cruelty-free vegan soft synthetic fibers engineered to better hold applied blend products. Fill in brows with Minerals powder or smudge eyeshadows along the lashline to add definition to any look.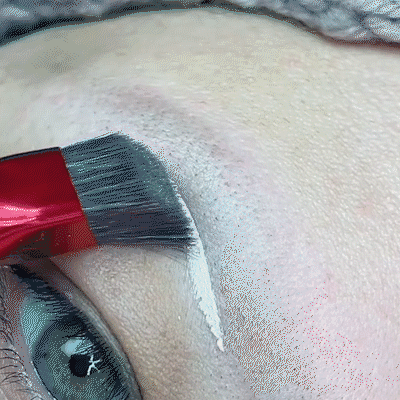 💝Ergonomic Handles: This eyeliner brush is round ergonomic handles with responsibly sourced, wool handles for lasting beauty.
💝Durable Aluminum Ferrules: This makeup brush has Durable, corrosion-resistant ferrules, which Can keep your brush plating for shine strength and lasting beauty fashionable.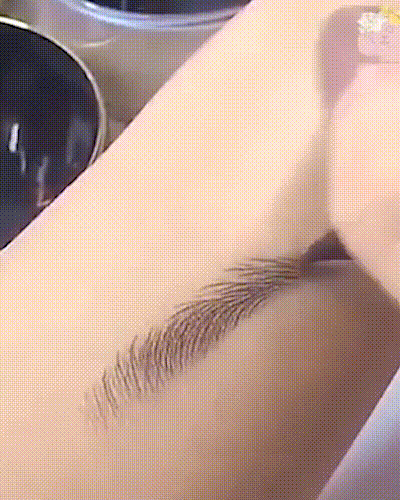 💝Perfect Angled Eyebrow Brush: The brush is somewhat firm, and works wonderfully for eyeliner and eyebrows! The small angled brush fills in and shapes brows. In addition, it is perfect for eyeliner. Use with brow powder, pomade or mascara. Wash before use recommended
Specifications
Capacity: 3g (Eyebrow dye ointment)
Eyebrow Cream Shelf life:3 years
Single size: 1.5*0.7"/3.8*2.2cm (Eyebrow dye ointment)
Eyebrow Brush size: about 146-148mm
Eyebrow brush material: nylon hair + aluminum tube + wooden handle
Package includes
Eyebrow Brush * 1 + Eyebrow Stencil * 3
or
Eyebrow Brush * 1 + Eyebrow Cream * 1 + Eyebrow Stencil * 3
or
Eyebrow Brush * 1