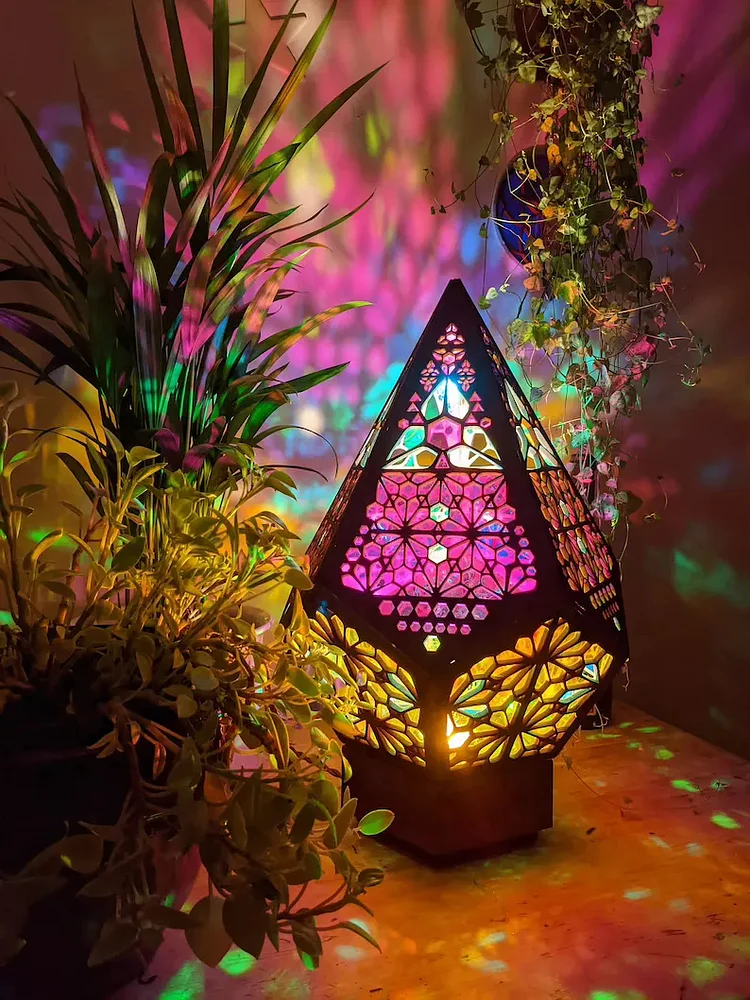 Nature has long been the most inspiring subject for artists and designers. Boho Diamond Shaped Wooden Lamp is a botanical-inspired lighting lamp designed to mimic the geometric shapes, colours and patterns found in flowers and plants. Sensory lighting can create a tranquil, soothing environment that promotes comfort and relaxation.
It can also stimulate a person's senses and enhance their enjoyment of a space. By using various lighting techniques, including soft, indirect light, light patterns, and colour waves, it is possible to create a variety of atmospheres that provide a range of sensory experiences.
Each Glow lamp is designed to evoke a sense of calm and relaxation, with the soft glow of the lamps providing the perfect lighting for relaxing, dreaming, or unwinding after a long day. This lamp makes a wonderful Zen lamp for yoga spaces, studios or to light up any space to transform into an aura of colors waves. The retro bohemian style is very suitable for collection and home decoration.
Please note that your chosen space influences the colour shift you will enjoy. We use a twisted vintage USB cable to power each light with a switch – all of which operate on low energy, environmentally friendly bulbs and Sustainable wood base!
Product Information:

Product size: 18x11x11cm about 200g
Packing size: 19x12x12cm about 300g
Type: LED modeling light
Luminous flux: 5 (LM)
Shell material: wood + plastic