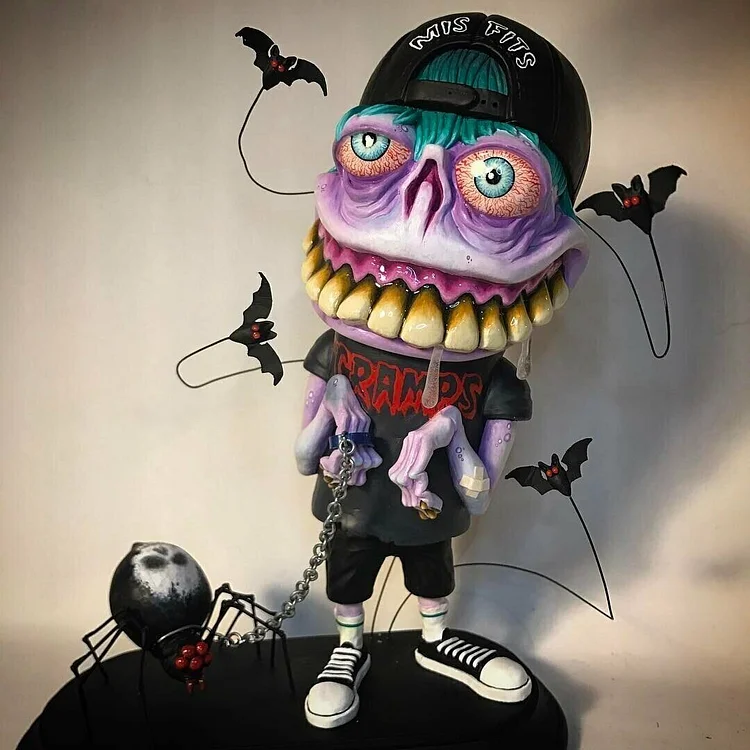 GET YOURS NOW BEFORE IT'S SOLD OUT!
UY IT NOW, DO NOT HESITATE !!!

This Angry Big Mouth Monster is a gospel for monster lovers. The details are realistic and bring surprises to horror fans.👾The angry big-mouth monster statue makes your garden or backyard full of magic and fun. This little guy looks scary and he mixes cute and evil intentions.

【Unique Decor】No one dares to break into your lawn under the protection of these little monsters at night.The horrible statues can be ordered as exclusive decorations for your garden.


【High Quality】The decorative sculpture is made of resin,strong and durable,fine workmanship,novel and interesting.


【Amazing Details】The decorative bookends is utterly stunning, The detail is amazing, The eye is so realistic, it's almost scary, The horrible expression and the hands that are about to come out seem to be coming out to catch you soon, very shocking.


【Applicable Occasions】It is great for a fairy garden,miniature garden,your home,office,on a shelf next to you while you work.

Product Size:
            •6 inches
Package information:
            •1*Angry Big Mouth Monster Ornament
Because it is a handicraft, it may slightly differ from the one shown in the picture.