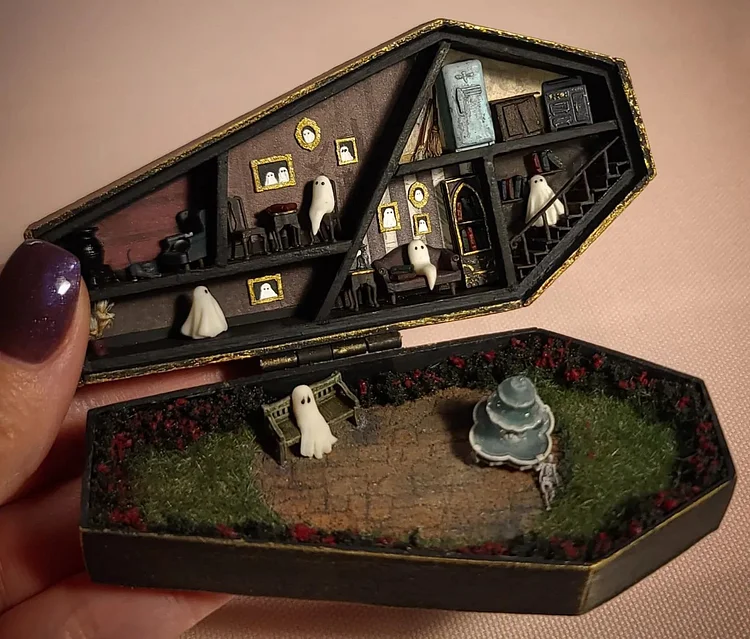 -DARK GREEN COFFIN-
Handmade basswood coffin. 3d printed furniture and kitties. Hand sculpted polymer clay ghosts. Other random items: scrapbook paper, super glue, wood, stati grass, foam, and scenery greenery
Coffin shaped miniature dollhouse. Coffin and furniture are resin. Ghosts are polymer clay. The pathway and headstones in the cemetery are made with polymer clay. The grass is static grass, and vines are roots.

Hand painted ghost on the front of the coffin! please remember this is extremely delicate, handle with care and light touch.

Also, please note that we are the original creators of this product, and it was sculpted and made entirely by hand in our studio. Be aware that there are other sites out there that are using images of our product to commit scams or sell a pirated version of poor quality. Don't be fooled by other sellers; our store is the only place where we offer this and all our other original products.

Coffin dimensions:
10 cm long
4.5 cm wide
3.25 cm tall
About the Shipping
This dollhouse is all handmade and hand painted, the processing time will depend on the product requests, the processing and shipping time may take longer